BJS' Minority Awareness Program
Minority Status to the Jain community was accorded by the Central Government on January 28, 2014. While the various rights to the minorities are guaranteed by the constitution, the benefits are granted by the Central & State Governments. Members of the Jain community are in general not much aware of the Rights and benefits of the minority status.
BJS Minority Knowledge Centre
BJS feels that it is its duty to propagate/create awareness about the subject among the Jain community at large under its Minority Rights and Benefits Awareness Campaign through its Minority Knowledge Centre. The sole purpose of BJS' Minority Knowledge Centre is to create awareness of all the minority rights and benefits to all the beneficiaries. Due to COVID-19, BJS has been organizing online webinars to create awareness among the communities.
Who can benefit from the Minority Rights
Minority Students
Minority Educational Institutions
Minority People
Minority Religious Institutions
Women from Minority Communities
NGOs of Minorities
Business Class & MSME
The Benefits Available for Minorities
Support from Government to Minority students
Liberalised regulations to Minority educational institutions
Support to Businesses of Minority people
Special dispensation for Minority Religious Institutions
Special schemes for women belonging to Minority communities
Special schemes for NGOs of Minorities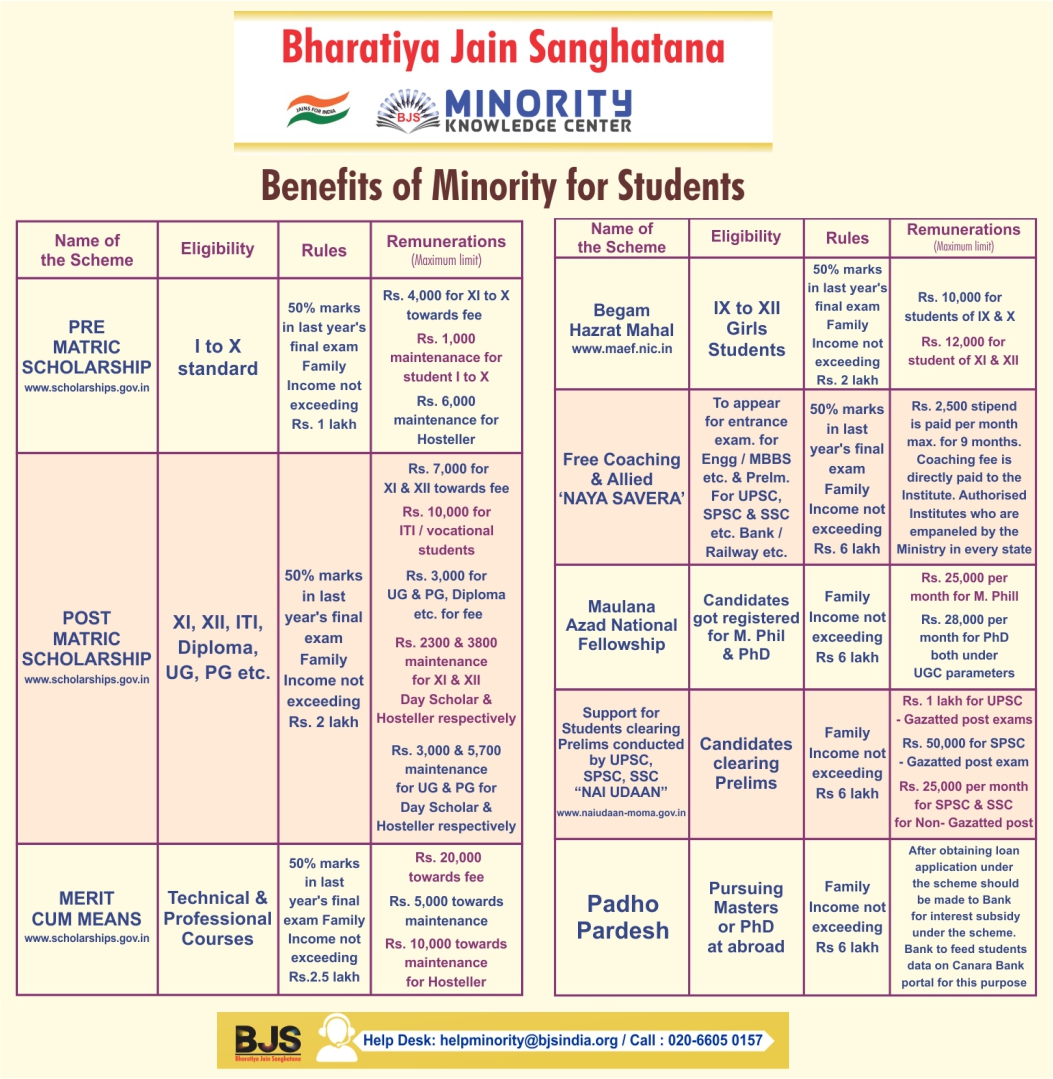 Minority Brochure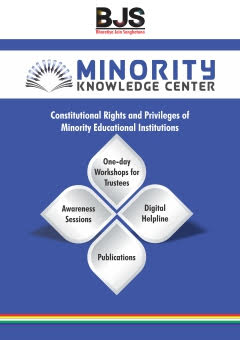 Download